Pacific Astronomy & Engineering Summit
What an extraordinary experience!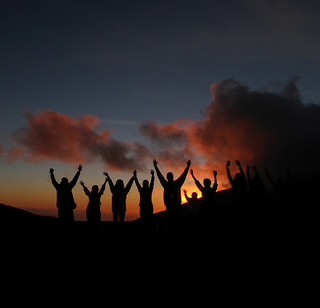 The privilege of collaborating with the dynamic organizers, students, and dignitaries involved in the PAES Summit was beyond memorable! It was transformative, inspiring and heart-warming to participate in this global educational event.
Reflecting on the UH Hilo Conference Center's role in planning the Summit, always brings me back to the thrust of our work which is embedded in the execution of the details. Organizing the myriad of complex components, and collaborating to bring the event to its successful conclusion, is the hallmark of our work.
As with most of the events we coordinate, our passion for education, cultural exchange, and the unrivaled discovery process, consistently bridges any logistical obstacles inherent in the implementation process. A sense of community and trust readily forms as we work together to achieve the collective vision, goals, and mission of the event.
Our roles, as organizers and service providers, quickly morph into something more! Partnerships, collaborations and lasting bonds of friendship are the gifts we receive from providing support, guidance, and mentorship.
Over the past few months, the opportunity to collaborate with staff of the 'Imiloa Astronomy Center, Hawai'i Space Grant Consortium and the Thirty Meter Telescope, gave us tremendous pause to reflect on the stellar opportunities we, (at the Conference Center), have to work with great minds, noted faculty, extraordinary resources, students and visiting international schools and dignitaries. The experience instills a palpable sense of pride, honor, and privilege about the work produced by our award-winning UH Hilo Conference Center!
This global collaboration, with participation from Japan, China, India, Canada, and Hawai'i, has stunning, long-lasting outcomes that reach far into the future. The "international ripple effect", and the lessons learned about working collaboratively on shared goals, is a model for the future. Different languages, experiences, backgrounds, environments, and perceptions all blended together for the greater good… for the learning process, for education, for science, and for the future! It was exciting to see everyone give 100% to the program and to see the student's passion for active learning.
They, (we), are truly ready to move forward and anticipate the next Summit with great excitement!
Judith Fox-Goldstein, Administrative Director
Mary Ann Tsuchiyama, Assistant Director